Eye-catching, fun, and delicious! Yeast donuts can be found in various flavors, and are most easily recognized by their characteristic round shape, flavorful glazes, and colorful sprinkles. These Chocolate Glazed Yeast Donuts have a thin, crisp exterior, and a soft and fluffy exterior. They are seriously out of this world!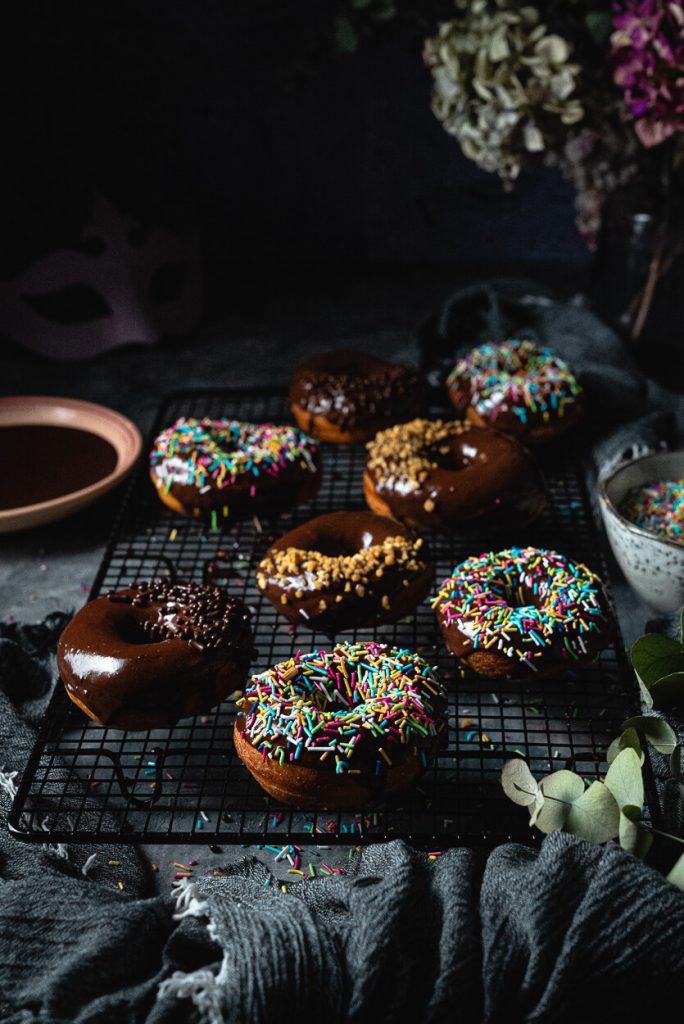 Why do donuts have holes in the center?
As a real food geek, I'm always curious to find out little-known facts about food.
Like, who the hell is the first person in history who came up with the idea of throwing a piece of leavened sweet dough in the hot oil.
Although food history rarely gives us exact information, in this case, it turns out that early American immigrants who came all the way from the Netherlands were the first ones to make something similar to donuts. It was called oliekoek but it didn't have the typical look of the donut.
The credit for the characteristic ring shape maybe has to do something with a man called Hanson Gregory, the captain of an American ship who, allegedly unhappy with the fact that the doughnut in the middle was often raw after baking, decided to punch a hole in the dough. After that, his mother continued to make and bake donuts which had holes in the middle.
I mean, men and holes, what can I say.
Then WW1 came and for young American soldiers who fought on European soil, donuts served by Doughnut Girls became some kind of comfort food, not only during the war but afterward too.
Considering the donuts were simple and cheap to make, it didn't take long for them to become one of the noticeable features of American cuisine.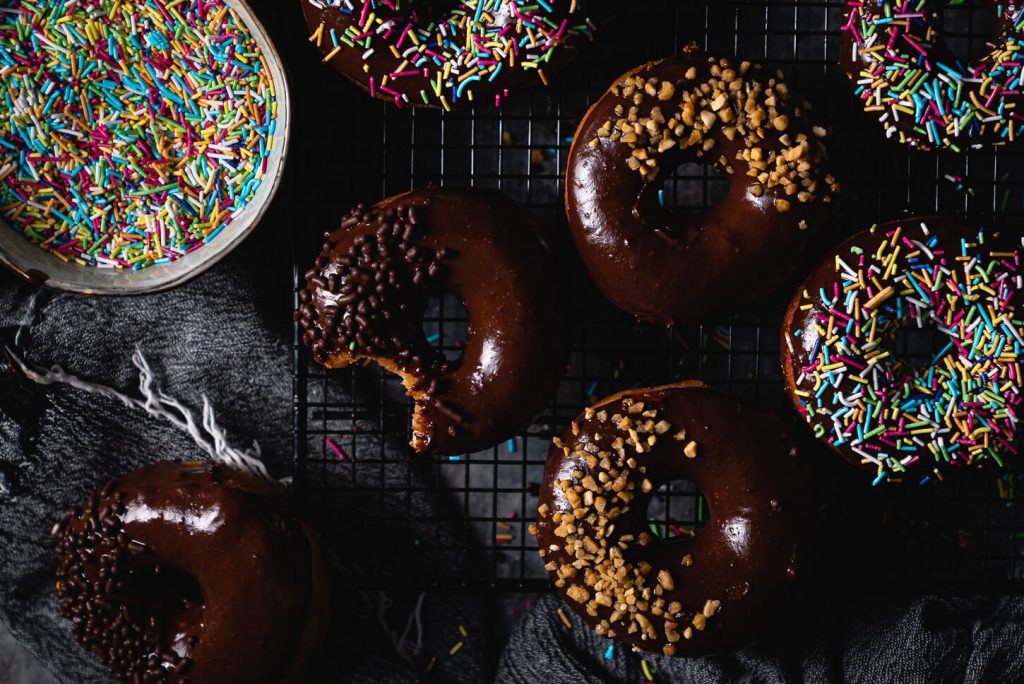 Two basic types of doughnuts
Basically, there are two main procedures of preparing donuts or doughnuts, whatever you like to call them:
Yeast-based donuts
The dough for these donuts is very similar to what we in Europe, Croatia especially, know as donuts (Croatian "krafne" or "krofne" are made without holes). In addition to flour and yeast, it contains butter, some sugar, milk, and a good combination of spices and flavors. In this recipe, I decided to go with lemon zest, nutmeg, and tonka bean. I even added some whiskey. Fried donuts loooove some alcohol. These can be filled with some lemon curd or your favorite jam.
This type of donuts is fried in deep oil.
Cake donuts
The mixture for this type of donuts is more cakey and runny compared to donuts made with yeast. These preferably need to be baked in a donut baking pan in the oven. Their texture mostly reminds me of soft and fluffy little cakes. They definitely give more opportunities when it comes to experimenting with different flavors.
How to avoid donuts to become oily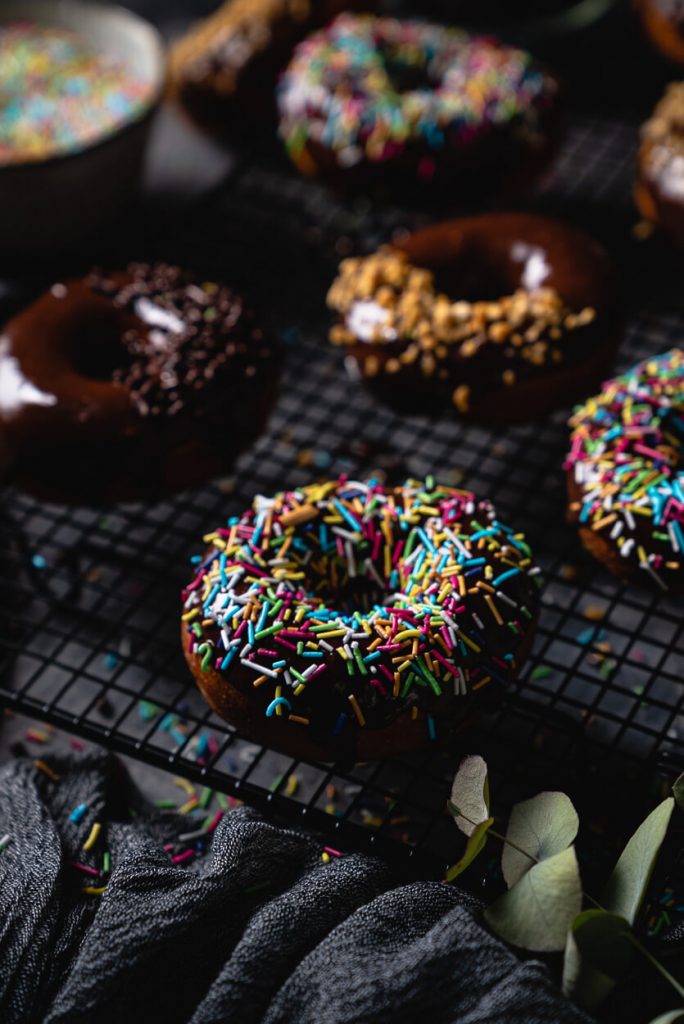 Oil's temperature and the size of your pot are very important.
I've noticed that my yeast donuts turn out the best for me when I fry them in oil heated to a temperature between 170 and 180°C (340 – 350°F). If the temperature of the oil is too low, the donuts will be greasy and oily after frying. If the temperature is too high, they will darken too quickly on the outside and probably stay raw on the inside.
Now, nobody want that to happen, right?
A kitchen thermometer is a life saver.
The trick with putting a toothpick or handle of a wooden spoon into hot oil to see if the temperature is correct may help while we fry our yeast donuts but it's not 100% reliable. If you can, try to invest in a good kitchen thermometer which will probably become a very helpful tool to you.
Don't overcrowd them.
Remember, these chubby pieces of dough like to have plenty of space while getting a tan, so don't bake more than 3-4 at a time. This also depends on how big your pot is. Just imagine yourself during the summer in the pool – do you prefer to huddle with a bunch of unknown people or do you like to swim freely?
Well, same logic goes here.
A cooling rack is your best friend.
Before you start baking donuts, prepare a place where you can drain them of some excess fat. In this case, the cooling rack covered with few layers of kitchen paper towels proved to be the best.
How to dispose of leftover frying oil
Since I very rarely prepare fried food at home (this was one of the exceptions), I became interested in what should I do with the used oil after frying donuts and decided to do a little research on what are the best options.
What you must NEVER do is pour the oil down the drain. This will seriously pollute the water and wildlife. Also, you may end up clogging your pipes. It's best to store it in a plastic bottle and then dispose of it in the garbage. There's even a better solution: try to find out the place where you can recycle the cooking oil. In my country, we can do this at the gas station.
Chocolate glaze for donuts
Once the donuts are done, here comes the funniest part – GLAZE.
Scrolling through many American recipes for donuts, I've seen that many people opt for a glaze made of icing sugar + milk. To those two main ingredients can be added different food colorings and extracts.
Honestly, that seemed kind of boring to me, so I decided to dip my yeast donuts in classic chocolate ganache made of dark chocolate. Then I sprinkled them with some hazelnuts, chocolate, and rainbow sprinkles.
You can experiment with salted caramel, coffee glaze, sprinkle them with crushed candies, cookies, or salted pretzels. Only the sky is the limit.
Now let's make these chocolate glazed yeast donuts!
Which ones you prefer, yeast donuts or cake donuts? Do you have any questions for me? Write to me, I'm looking forward to your messages! If you try this or any other recipe, feel free to tag me on Instagram. Also, don't forget to check my Youtube channel!
Bake with love,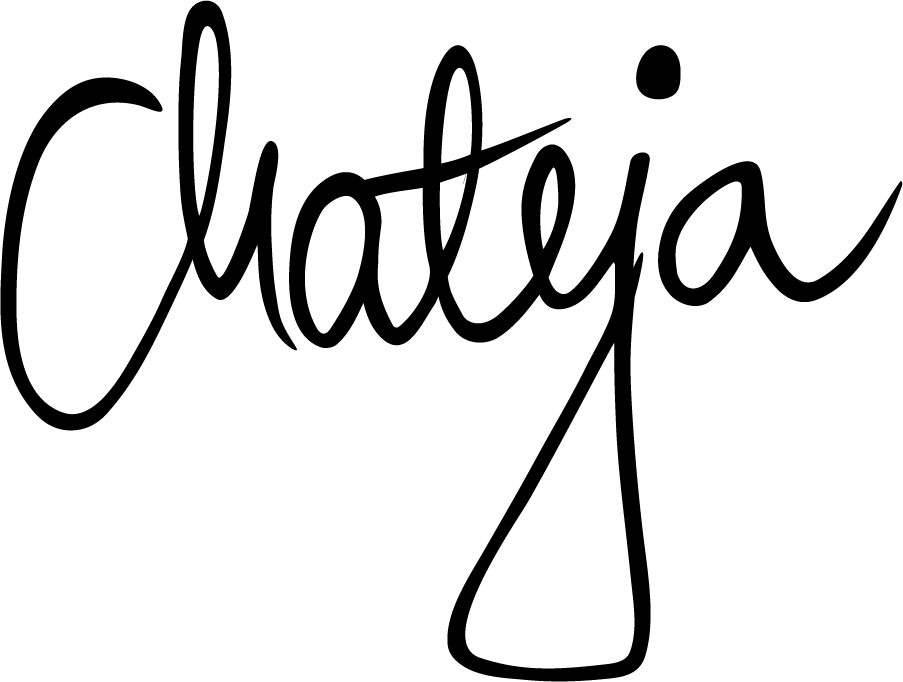 Eye-catching, fun, and delicious! Yeast donuts can be found in various flavors, and are most easily recognized by their characteristic ring shape, flavorful glazes, and colorful sprinkles. These Chocolate Glazed Yeast Donuts have a thin, crisp exterior, and a soft and fluffy exterior. They are seriously out of this world!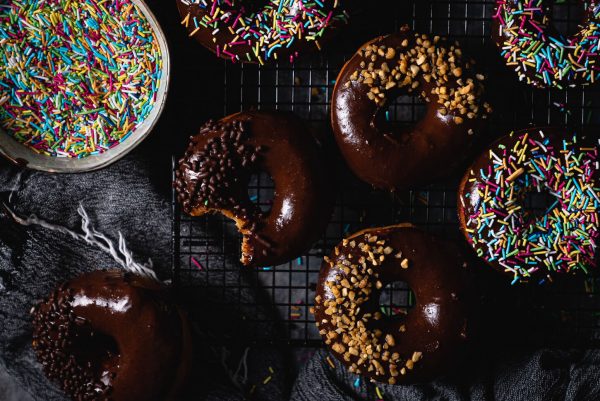 | | |
| --- | --- |
| | |
Mix the dry yeast with 1 tablespoon of sugar and 50 ml of warm milk and leave to activate for about 10-15 min.

Sift the flour and mix it with the rest of the sugar, salt, and spices in a large bowl. Make an indent in the middle of the bowl with the dry ingredients and start adding the activated yeast, egg yolks, the rest of the warm milk, and melted butter. Add the whiskey and zest of one lemon and combine everything into a ball. Leave the dough to rest for 10 minutes covered with a damp kitchen towel. At this moment it's still sticky.

Now transfer the dough to a well-floured surface and knead for about 5 minutes. Avoid adding too much flour. The whole process of kneading can be done in a stand mixer.

When the soft dough is formed, lightly oil the bowl, put the dough inside, cover with a damp kitchen towel and let it rest in a warm place until it doubles in size. This can take between 1-2 hours, depending on the temperature of the room.

On a well-floured surface, roll out the dough to a thickness of approximately 1 cm. Use a whiskey glass for cutting the bigger circles and a bottle cap for inner circles if you don't have the doughnut cutter.

Sprinkle the donuts with some flour and cover again with a damp kitchen towel. Let them rise for another 30-45 min.

Combine the rest of the dough back into a bowl and leave it covered with a damp kitchen towel for 10 minutes. Then roll it out again and cut out few more donuts. These will probably be smaller and thicker when baked but still very delicious.

Heat the oil in a large pot, to a temperature of approximately 180°C. If you have a kitchen thermometer, use it in this step.

Carefully put the donuts in the hot oil and fry until they become golden brown, about 1 minute per side. When done, place them on a cooling rack covered with 2-3 layers of paper towel so the excess oil gets soaked up.
Finely chop the chocolate, place it in a heatproof bowl, and set aside. Heat the heavy cream, but do not let it boil. When it is hot enough for the chocolate to melt, remove from the heat and pour it over the chocolate. Stir until completely melted.

Dip the donuts in the ganache, and place them on a cooling rack. Add some sprinkles on top while the glaze is still warm and let the ganache set. Or eat right away, as you prefer. 🙂
The amount of sunflower oil required for the frying is not specified in this recipe as it may vary due to the depth and with of the pot you'll use.
Regarding the room temperature at which you'll make the donuts, it's often pointed out that it should be warm and humid. These conditions absolutely help dough rising but aren't necessary for making the donuts. If the temperature is a bit cooler, the dough will just need some more time to rise.
Instead of whiskey, you can use rum or some other alcohol.
All ingredients for making the donuts should be at room temperature. The milk can be a bit warmer.