These mini strawberry galettes with vanilla and black pepper are definitely not some ordinary galettes you would probably bake. This is a dessert for curious people who will appreciate a twist on a classical strawberry flavor.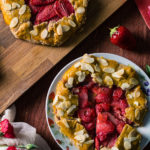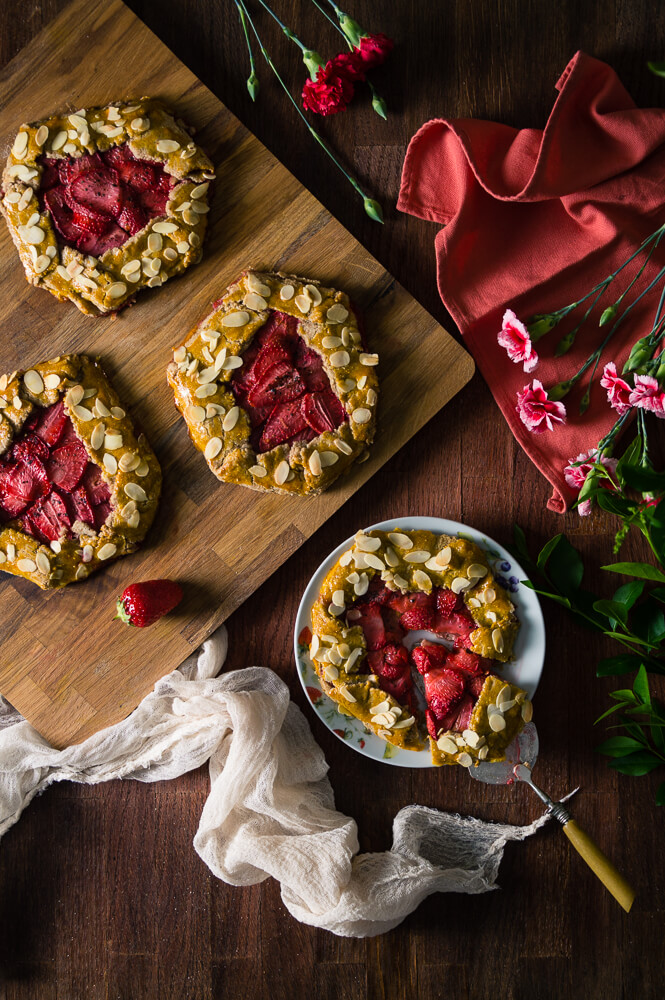 Do you know how excited I am about the fact that this recipe is finally up on my blog?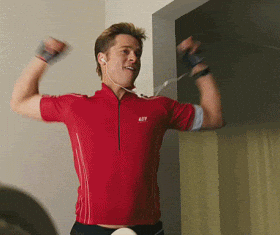 So much so that I'm doing my happy dance while I'm writing this to you! Brad knows it.
It's strawberry season.
Homegrown strawberries can be found at, literally, every step in Zagreb. With their alluring scent and vibrant color, neatly packed in small boxes or stacked on a big, fragrant pile, they simply lure you for enjoying.
Recently, I've asked you what's your favorite way of eating strawberries: fresh, sprinkled with sugar, or in some refreshing dessert? I really like to eat them fresh and in simple, rustic desserts. Also, lately, I've been trying to incorporate them in different kinds of meals, such as grilled fruit salads, savory salads, on my morning toast with some nut butter… really, strawberries can be so versatile!
What is galette (crostata)
A galette is a rustic free-form pie that consists of two main components:
pastry crust
sweet or savory filling
Sometimes it can be found under the name of  "crostata": one is French and the other Italian name for the same dessert. When we talk about shortcrust pastry, a galette is probably the simplest dessert you can make with this kind of pastry. Unlike tart, a galette isn't baked in a mold. It s a smart choice for using up seasonal fruit like strawberries, blueberries, apricots, peaches, pears, etc.
In relation to serious tarts with braids, lattices, and gorgeous patterns, these mini strawberry galettes are their teenage, but equally delicious versions. Galette doesn't care if fruit juices are leaking during the baking, it doesn't care if the strawberries are not arranged in a perfect pattern or if the pastry cracks a bit at the edges.
Isn't that great?
For the pastry, I followed the instructions from Dorie Greenspan. I was quite happy with the final result so I decided to stick with her guidelines with some minor modifications.
Why are these mini strawberry galettes different from other galettes
If you spend a lot of time online, especially on social networks, you can notice that galettes appear quite often, everywhere. Their popularity has definitely increased in the last few years. That actually doesn't surprise me since they are sooo easy to make!
At first look somewhat modest, but totally carefree and cute, these mini strawberry galettes have all the necessary flavor dimensions: the sweetness and seductive scent of strawberries and vanilla bean, the crispness of spelt pie crust, the mild acidity of the fruit and the piquancy of freshly ground black pepper.
Not too much of it, it's not like we're cooking the steak here.
Just enough to tickle your palate.
Do you know what else goes well with the galette? A scoop of ice cream. Perhaps vanilla, caramel, or pistachio, are some of my favorites.
So, this strawberry galette is different because:
instead of plain white flour, I'm using whole-grain spelt flour which is much more nutritious and has a wonderful, lightly sweet taste;
instead of regular vanillin sugar, I've added seed from the real vanilla bean and homemade vanilla sugar. It's often better to use the real thing because the quality of such ingredients is incomparable with their cheaper versions;
I've added freshly ground black peppercorns that give an unexpected dose of pungency;
I'm using coconut sugar which has a slightly lower glycemic index and an incredible taste! Although I haven't tried this option yet, I believe that you could substitute coconut sugar with xylitol if you wanted an even healthier version.
So, are you feeling motivated enough to give this recipe a go? 🙂 Don't forget to leave your comments about this dessert here on my blog or on my Instagram profile.
Happy baking!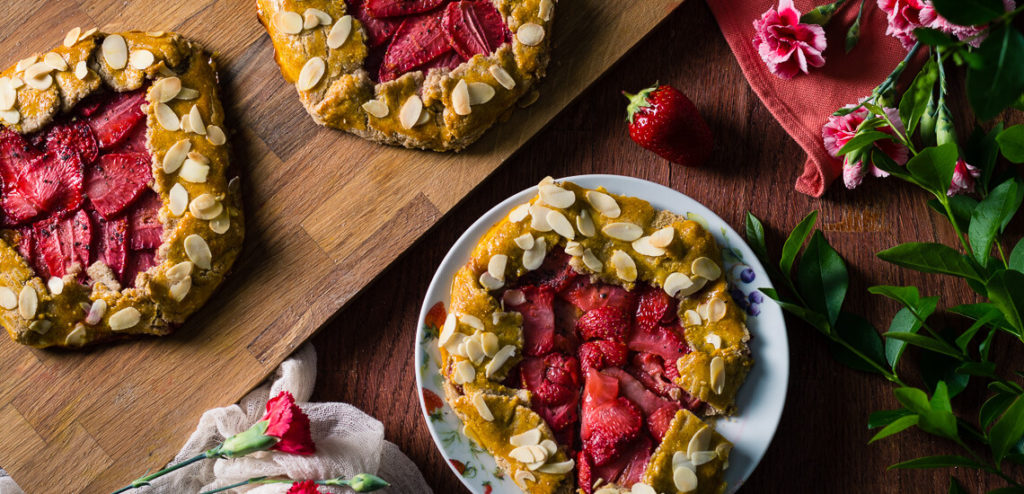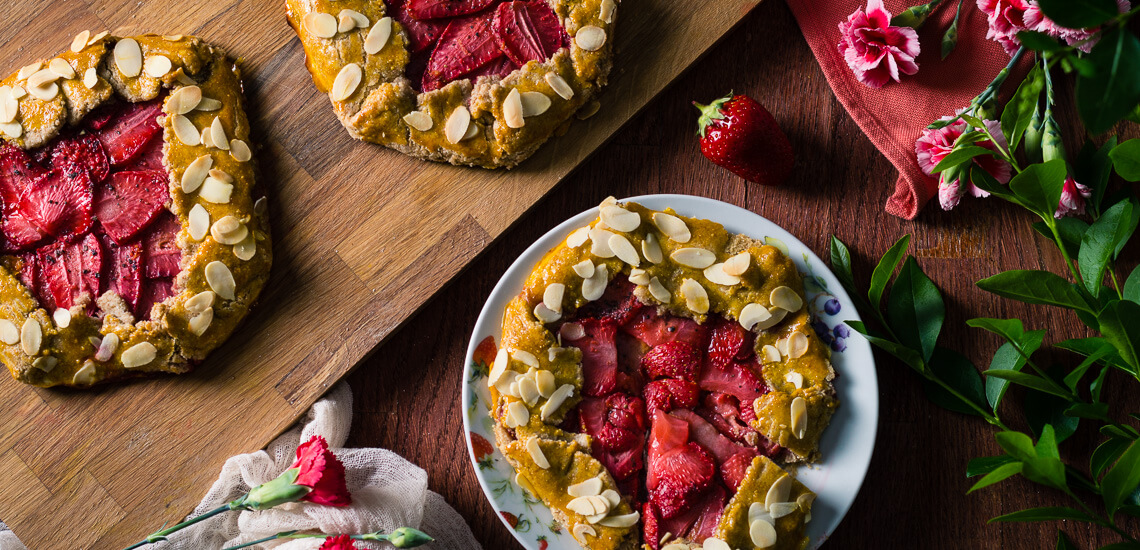 Mini Strawberry Galettes with Vanilla and Black Pepper
These mini strawberry galettes with vanilla and black pepper are definitely not some ordinary galettes you would probably bake. This is a dessert for curious people who will appreciate a twist on a classical strawberry flavor.
Print
Pin
Rate
Servings:
6
servings (yields 1 medium-sized galette)
Ingredients
For the crust:
200

g

whole-grain spelt flour

110

g

butter

(cold)

1

tbsp

coconut sugar

2-4

tbsp

very cold water

pinch of salt
For the strawberry filling:
350

g

strawberries

2

tbsp

coconut sugar

1

tbsp

bourbon vanilla sugar

zest

of half a lemon

(organic)

1/3

tsp

ground black pepper

1/2

vanilla bean

1

tsp

cornstarch
For the topping:
1

egg yolk

(for brushing)

some

almond flakes
Instructions
Put the flour, salt, and sugar in a food processor and add sliced cubes of cold butter. Pulse shortly until the mixture becomes crumbly with visible pieces of butter. Add cold water, one tablespoon at a time, until the dough starts to form. You might not have to use all the required amount of water.

Transfer the dough to a working station and shape it into a ball. Put the dough between two pieces of parchment paper and roll the dough into a circle. Transfer to refrigerator to cool for at least an hour. You can even leave the dough overnight, just keep it well covered.

Slice the strawberries and mix them with the rest of the ingredients. Turn on the oven at 180°C. Get the dough out of the refrigerator for at least 10 minutes before arranging the filling. Arrange the filling at the top of the dough, leaving about 2-3 cm of free space on the edges. Fold those edges, brush them with egg yolk, and sprinkle with some almond flakes and/or sugar.

Place on a baking tray together with parchment paper and bake for about half an hour. The galette needs to get a light brown color and crisp texture. Take it out of the oven and serve it warm with some ice cream.
Notes
The measurements in this recipe are for one middle-sized galette, as stated in the recipe. From this amount of ingredients you can bake two smaller galettes, like those you see in my photos.
Nutrition
Calories:
326
kcal
|
Carbohydrates:
37
g
|
Protein:
5
g
|
Fat:
17
g
|
Saturated Fat:
10
g
|
Polyunsaturated Fat:
1
g
|
Monounsaturated Fat:
4
g
|
Trans Fat:
1
g
|
Cholesterol:
72
mg
|
Sodium:
123
mg
|
Potassium:
106
mg
|
Fiber:
6
g
|
Sugar:
11
g
|
Vitamin A:
509
IU
|
Vitamin C:
34
mg
|
Calcium:
23
mg
|
Iron:
2
mg