This no-measure yogurt cake is a very simple and basic dessert that you can prepare in 15 minutes or less. It's so easy and fast to bake and gives an unmistakably delicious result that will satisfy everyone's sugar cravings!
It is also an excellent base for further experimenting with other ingredients.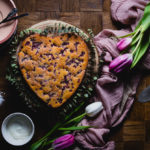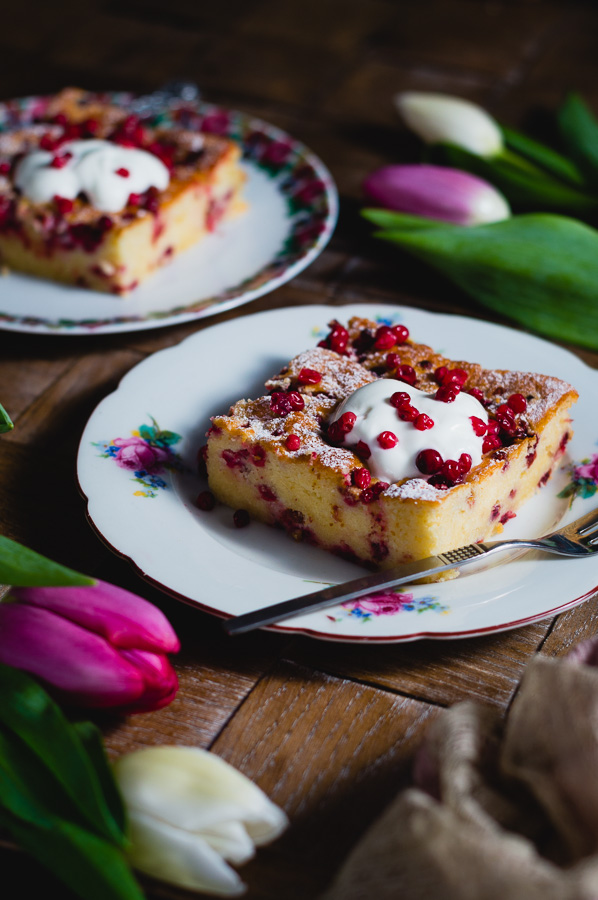 Thanks to the good people I'm surrounded with, so far I have collected a beautiful collection of old, vintage cookbooks. So, thank you again for that, you know who you are. 😉
Some of them belonged to my grandmothers.
Some of them are to someone's aunts.
Some are written in beautiful handwriting that very few people have today, and some of them come in printed editions.
Each of them pervades the spirit of past times. You can notice that, not only by yellow pages and greasy stains but also by the ingredients they use.
When I flip through those pages, I feel like some time machine takes me 60-70 years back to someone's warm, fragrant kitchen. When people had more time for each other, when we weren't so afraid of white sugar and white flour and when we weren't so far from each other as we are today.
Some of these recipes and ingredients are now almost completely forgotten.
Not this cake though.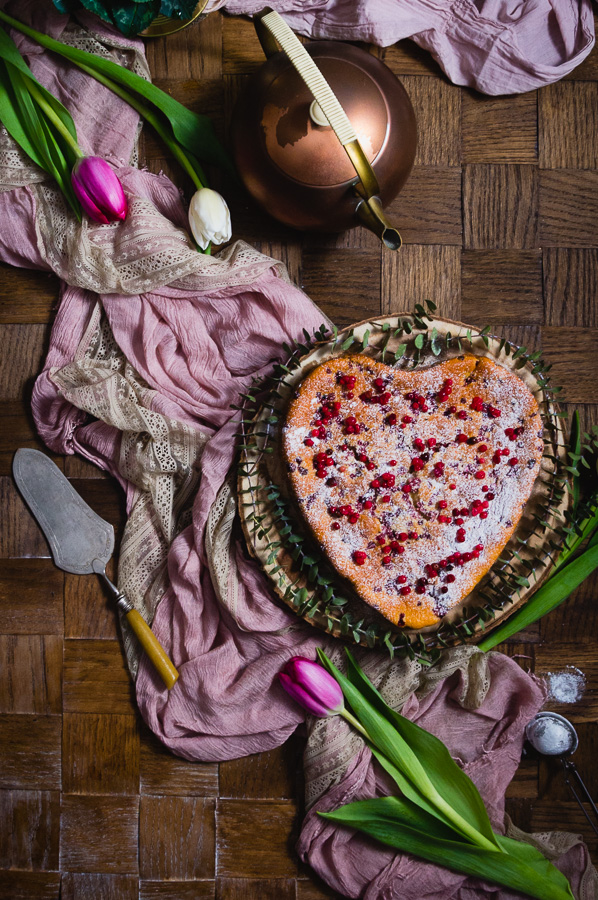 This no measure yogurt cake is a staple in almost every Croatian household and if you are looking for a simple recipe for your first dessert ever, this is an excellent choice!
Oh boy, he has aaaallll kind of names.
The easiest cake in the world.
French yogurt cake.
No measure yogurt cake.
Yogurt pot cake.
Whatever you call it, here in Croatia is quite popular, but it is not rare to be prepared in countries such as France, Italy, and Germany. Its popularity probably owes to the fact that you don't need to have a measuring scale for this cake. A yogurt container is all you need for this recipe.
Although there are already many variations of this recipe on the Internet, I decided to put a version that I use here on the blog because this was actually the first successful cake that I bake all by myself! I can clearly remember, the first time I made it with blackberries! It was a terribly gloomy, rainy day even though it was summer.
I still remember that taste. Moist, rich cake with some lemon zest, vanilla, and shiny blackberries. Yum!
My grandma used to make it without the addition of any fruit, with free-range eggs from which the cake would have a nice golden yellow color, and from above she would just sprinkle it with plain white sugar.
I usually combine it with some berries that are available to me at that moment. These can be raspberries, blackberries, blueberries, cherries, or currants. You can also use frozen fruit, just be sure to thaw it before and drain it from excess liquid.
You can also experiment with types of yogurt, types of oils, or flour. I used white spelt flour but you can also use white wheat flour.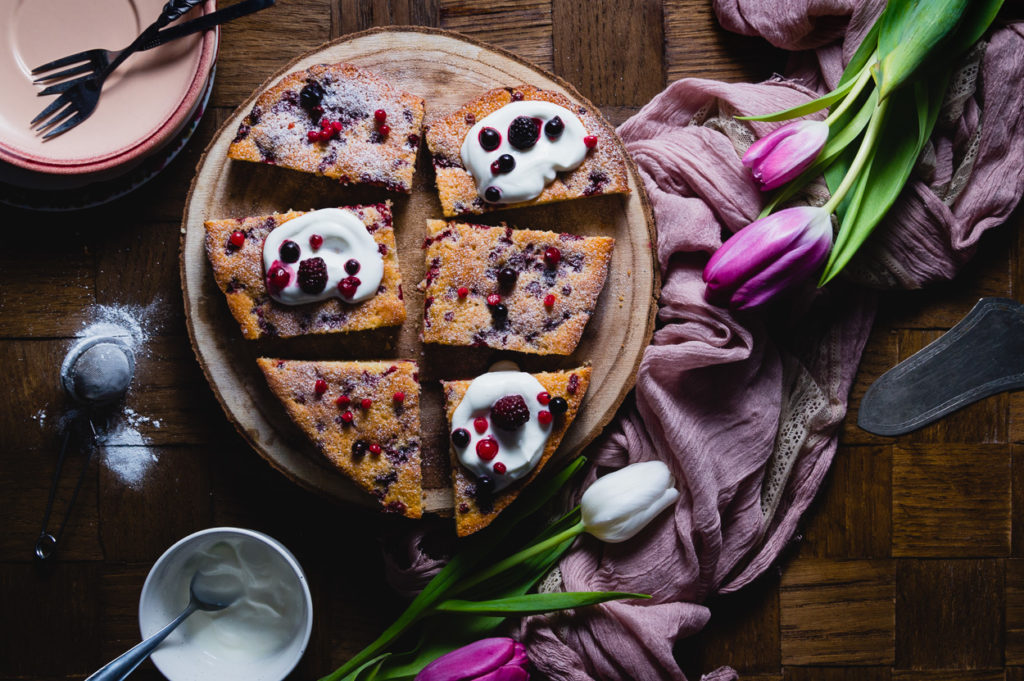 So, this no measure yogurt cake is a great choice if you…
Had a bad day and you want to brighten things up!
Have a sugar craving and you don't feel like going to the store. Most ingredients you probably already have in your pantry.
Have sudden guests but last night you ate your entire stock of cookies. And now you have no other choice but to make this no measure yogurt cake!
Want to make your first cake with your kiddo.
Want to prepare a surprise for someone you love very much. <3 For Valentines's day, someone's birthday, anniversary, or any other special moment. And you don't have skills like Pierre Hermé or Adriano Zumbo.
Have excess fruit that you don't want to waste.
Have never ever baked any cake in your life. (box mix cake doesn't count, sorry)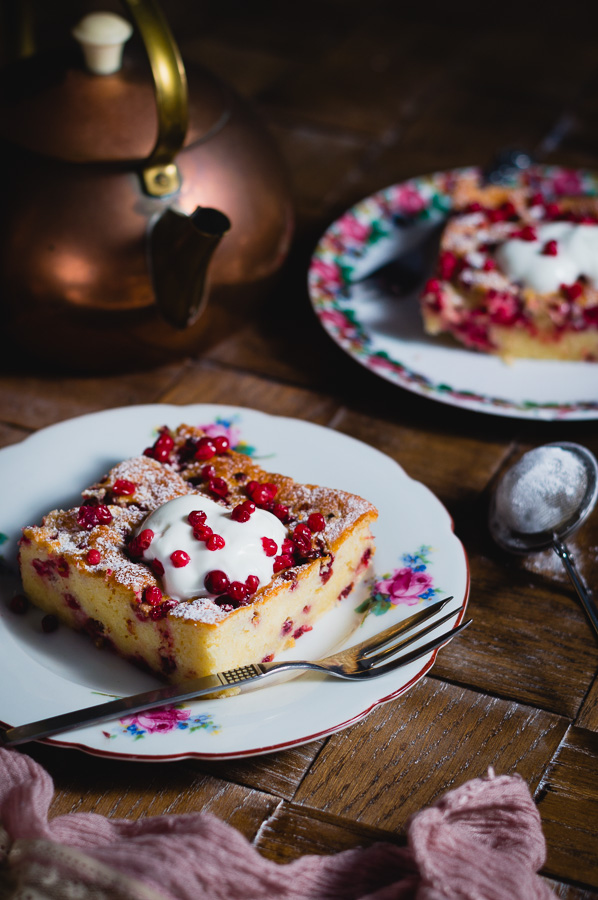 So, let's get started, shall we?
Also, if you have sweet tooth, maybe you'll like some of these recipes from my blog:
Do you remember the first cake that you made and it turned out awesome? Have you ever made and variation of this recipe at home?
Write to me, don't be shy!
Where?
Here in the comments, on my Instagram account or Facebook. You can also check my Pinterest for more inspiration!
Bake with love,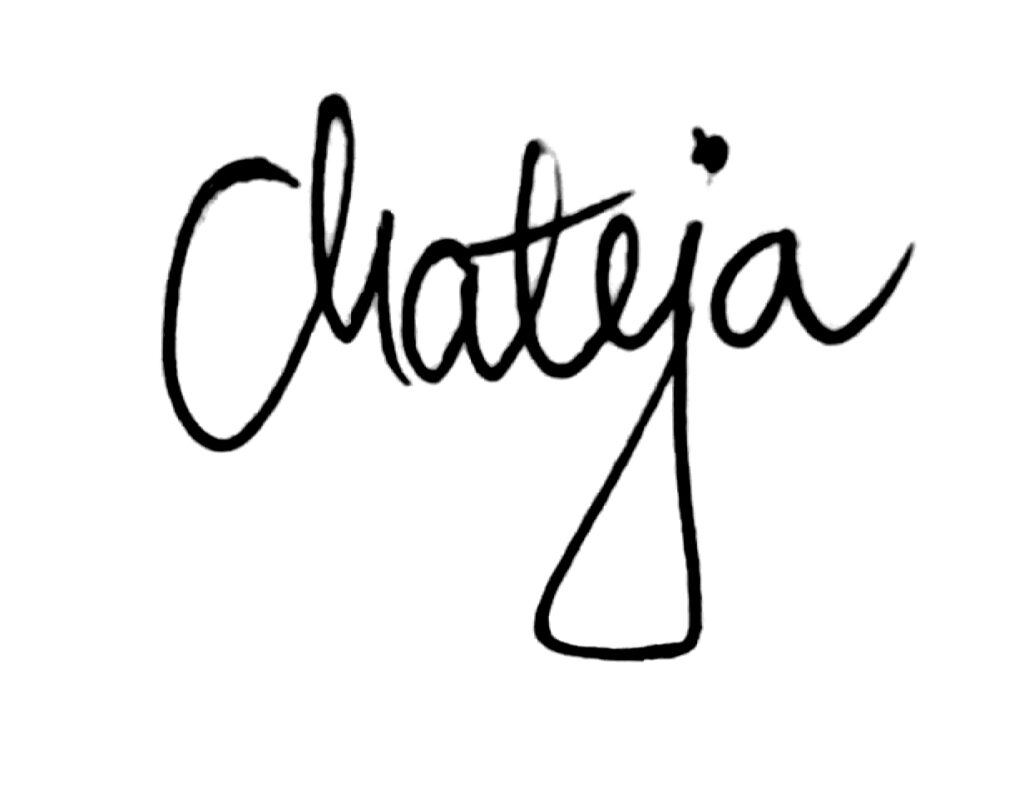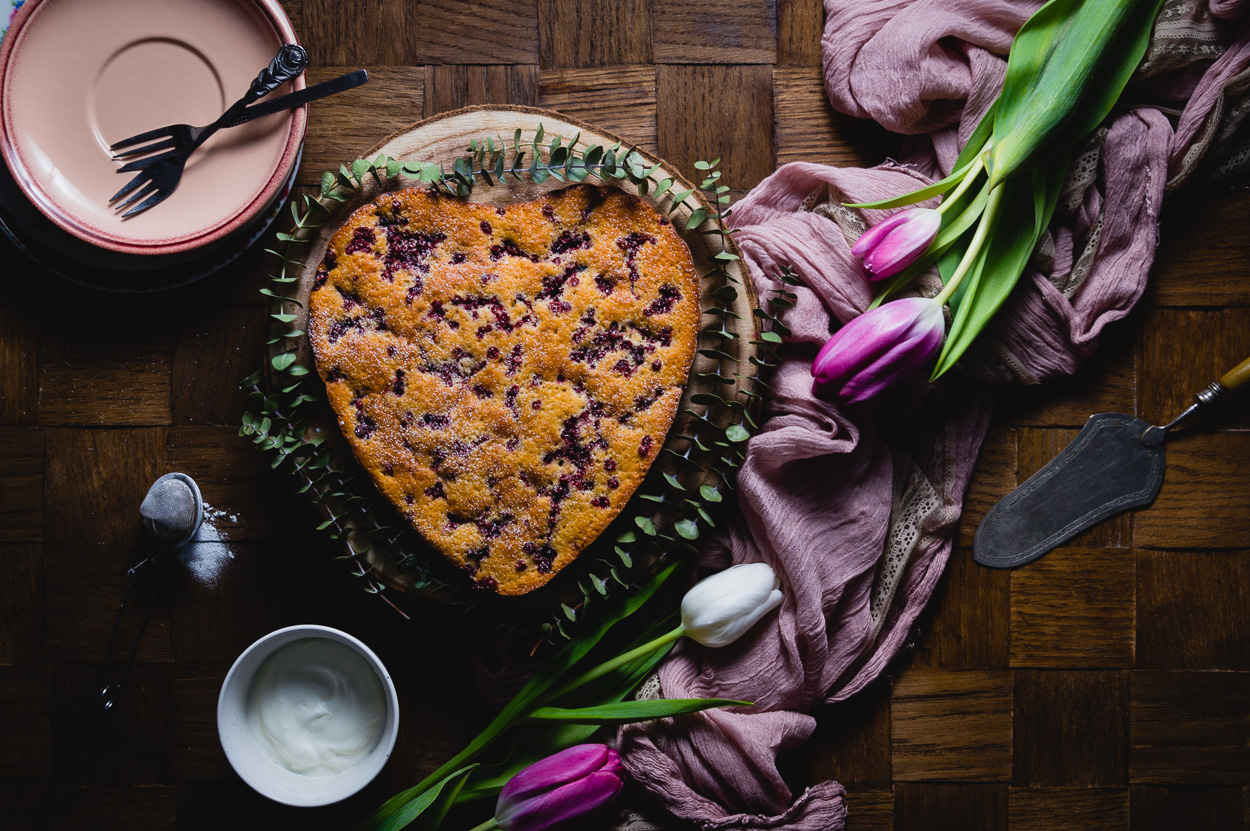 Simple No Measure Yogurt Cake Recipe
This no-measure yogurt cake is a very simple and basic dessert that you can prepare in 15 minutes or less. It's so easy and fast to bake and gives an unmistakably delicious result that will satisfy everyone's sugar cravings!
It is also an excellent base for further experimenting with other ingredients.
Print
Pin
Rate
Ingredients
Cake
2

large eggs

1

container

white sugar

(130 g)

1/2

container

sunflower oil

(75 ml)

1,5

container

white spelt flour

(130 g)

1

container

yogurt

(150 ml)

6

g

baking powder

1

teaspoon

orange zest

(grated)
Fruit
100

g

berries

(cranberries, blueberries, raspberries, blackberries...)

10

g

bourbon vanilla sugar

1

teaspoon

cornstarch
Instructions
First, prepare the cake pan in which you're going to bake the cake. Line it with parchment paper or grease it with some butter and lightly dust it with some flour. Preheat the oven to 180°C (356°F). If you use frozen fruit, make sure you've thawed it before and drained any excess liquid.

Separate egg yolks from egg whites. Beat the egg yolks with sugar until pale in color. Then add orange zest, yogurt, oil, sifted flour, and baking powder. Add bourbon vanilla and cornstarch to the fruit and mix well.

Beat the egg whites separately until the foam is created and slowly fold it into the first mixture. Pour the batter into a cake pan and spread the fruit mixture over it. Bake it for about 35 minutes or until a toothpick stuck in the middle of the cake comes out clean.

Serve while still warm with some creamy Greek yogurt or whipped cream.
Notes
Although this recipe as a measure calls for a yogurt container (150ml), I decided to weigh all the ingredients because storebought yogurts these days come in various sizes.
Instead of sunflower oil, you can try to experiment with olive oil, coconut oil, or any other oil that can be heated. Note that each oil has a different flavor so it's important to have that in mind if you'll be experimenting with your ingredients.
This cake is not overly sweet, so add more sugar if you prefer a sweeter flavor.
Since I've baked this cake in a heart-shaped cake pan, it's hard for me to give you the exact dimensions of this mold. However, the measures in this recipe are also appropriate for one loaf pan or one springform pan with a diameter of 20 cm.
Nutrition
Calories:
63
kcal
|
Carbohydrates:
7
g
|
Protein:
3
g
|
Fat:
3
g
|
Saturated Fat:
1
g
|
Polyunsaturated Fat:
0.4
g
|
Monounsaturated Fat:
1
g
|
Trans Fat:
0.01
g
|
Cholesterol:
59
mg
|
Sodium:
144
mg
|
Potassium:
89
mg
|
Fiber:
1
g
|
Sugar:
5
g
|
Vitamin A:
126
IU
|
Vitamin C:
1
mg
|
Calcium:
115
mg
|
Iron:
0.4
mg