Gingerbread man cookies are one of the most popular Christmas cookies that will look beautiful on any Christmas cake tray.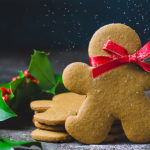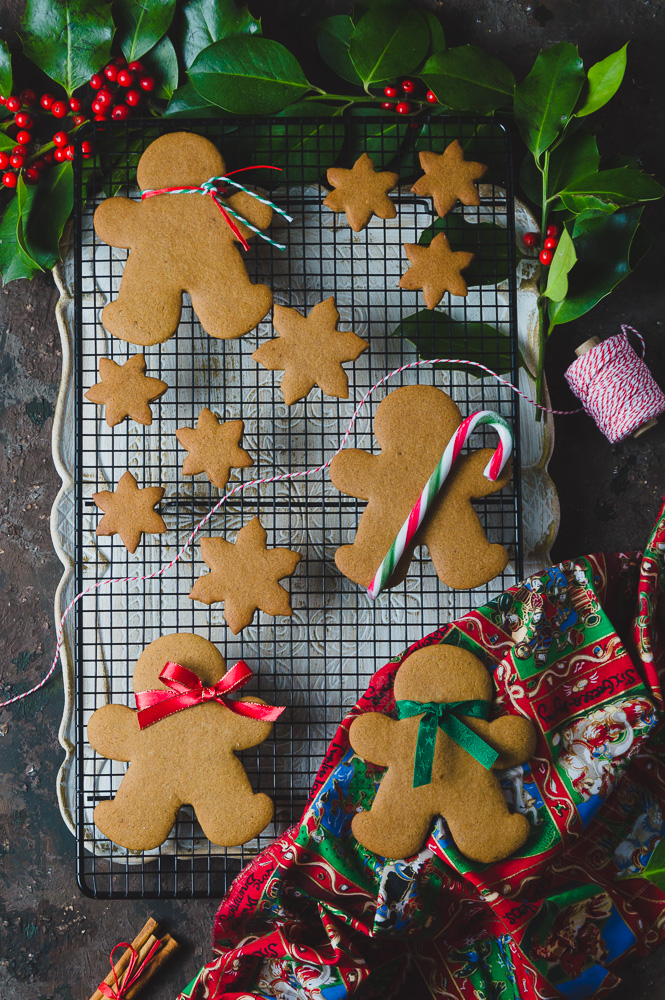 With Advent coming so close to us, it's time that I present you the first Christmas recipe for one of my favorite cookies I've been making for Christmas for the past few years. You got it right: today I'm all about gingerbread man cookies.
I've been using this recipe for a long time and I'm always delighted with how the cookies turn out. One of the key ingredients of this recipe is, along with powdered, definitely unrefined brown sugar. Most often I'll use dark muscovado or molasses sugar rich in natural molasses, which will give these cookies an exceptional taste, color, and chewy structure.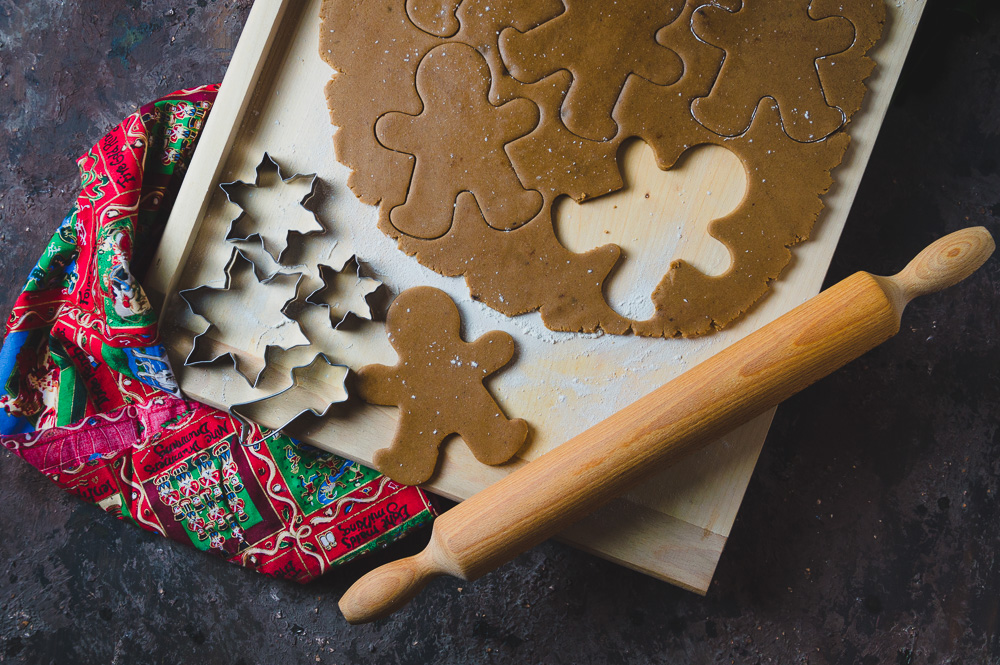 The Gingerbread Man Fairytale
In addition to their cute look, which tempts you to stay in the kitchen for hours playing with the decorations, and the rich taste of molasses, cinnamon, and ginger, I find gingerbread man cookies interesting also because of the Gingerbread Man Fairytale.
Shortly, an American folk tale goes something like this: an old woman puts a gingerbread man in the oven, which soon escapes from it. The woman and her husband embark on a serious search for the gingerbread man, and even the animals join them in the chase, but to no avail. Gingerbread man is always faster and constantly defies them with the famous sentence:
"Run, run, fast as you can,
You can't catch me, I'm the gingerbread man!"
When the gingerbread man got close to the river, he realized that he would not be able to cross it alone. A fox came along and offered to help him carry him across the river, and once they crossed it, the fox ate him!
So if you're like me, curious about the history of gingerbread cookies, you can read an interesting story on Tori Avey's blog, which successfully combines the love of food and historical facts related to the food and recipes we prepare.
And now, it's time to put on the apron, and get to work!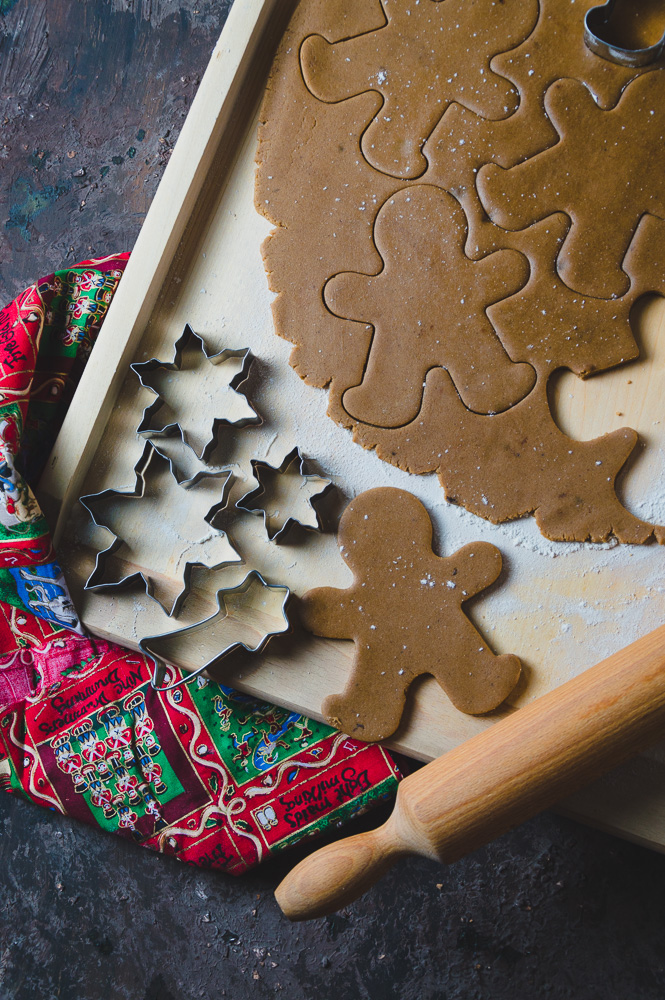 Looking for more cookie recipes that will look nice on your holiday table? Don't worry, I got you covered with a few more recipes: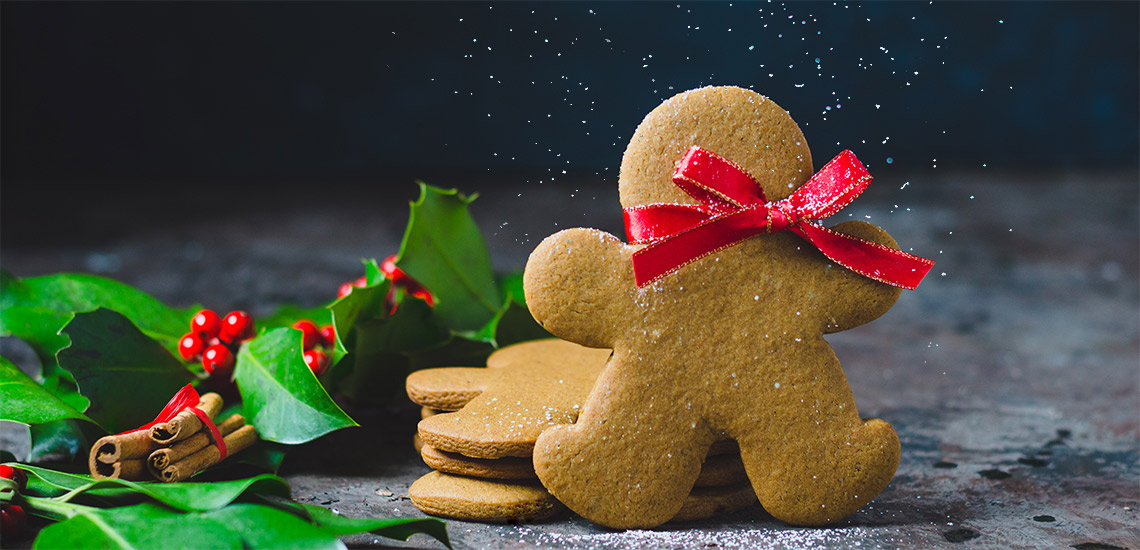 Gingerbread Man Cookies
Gingerbread man cookies are one of the most popular Christmas cookies that will look beautiful on any Christmas cake tray.
Print
Pin
Rate
Ingredients
350

g

all-purpose flour

140

g

butter

(room temperature)

170

g

molasses sugar

1

egg

2

tbsp

honey

1

tsp

baking soda

(spoon and leveled)

1/3

tsp

salt

1,5

tsp

Ceylon cinnamon

1,5

tsp

ginger powder

1

tsp

bourbon vanilla extract
Instructions
Sift the flour and add it to a bowl together with baking soda, spices, and salt. In another bowl beat the softened butter with sugar, then add honey, egg, and vanilla extract until the mixture looks creamy.

Combine dry and wet ingredients into a dough, shape it into a ball and wrap it with plastic wrap. Put the dough in the fridge for about 1 hour.

Line baking sheets with a silicone mat or parchment paper and turn on the oven at 180°C (356°F).

Take the dough out of the refrigerator and roll it out on a floured surface to a thickness of 6-8 mm. Cut the cookies with the desired cookie cutter, and carefully transfer them to the baking sheet, making sure that there is a little space in between because they will spread a bit.

Bake them for 10 to a maximum of 12 minutes. Make sure they don't burn. When done, take the cookies out of the oven, and put them on a cooling rack.

Store the gingerbread cookies in a cookie tin for about 7 days.