You're still buying your plant milk in the store? Why not try to make your own homemade version? Hazelnut milk has a rich and creamy taste, it's easy to make and it is a healthier alternative for those people who are intolerant to milk of animal origin.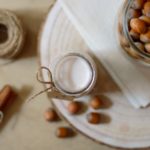 My experimenting with homemade hazelnut milk began somewhere in the middle of my struggle with acne when my dermatologist recommended that I should cut cow milk and sugar from my diet. And at that time I couldn't imagine a day without milk (at least in my coffee) and eating something sweet. So, you can imagine how enthusiastic I was about his recommendation. Not really.
Also, I grew up in the countryside with my grandparents. At that time, quite a long ago, my grandpa had a few cows and I had the privilege to consume fresh, organic cow milk. Believe me, this taste cannot be compared to any store-bought milk at all. Indeed, this is one of my favorite childhood memories. That's mostly the main reason why I avoided plant-based milk for a long time; I simply thought nothing could replace the taste of real milk. But boy, I was so wrong.
Rich and creamy, yet with so mild flavor, I mostly like to drink my homemade hazelnut milk when it's freshly made. It's so delicate and so different from similar store-bought products that, once you try making your own, you will never want to buy plant milk from the store again.
Don't get me wrong; I have nothing against store-bought plant milk; it simply isn't as delicious as the one I make at home. When you make your own nut milk, you can adjust the number of nuts you'll put inside and, of course, which sweeteners and spices you'll use. Isn't that great?
Also, hazelnut milk offers numerous health benefits. Namely, these nuts are rich in antioxidants, particularly vitamin E, which is very important for healthy skin and hair, and flavonoids. It helps in combating heart diseases and raw hazelnuts are good for anyone who is suffering from diabetes. They are also rich in manganese which is important in preserving bone strength and brain health. Hopefully, now I gave you even more reasons to love hazelnuts and encouraged you to make your own hazelnut milk. 🙂
Interesting facts about hazelnuts
Turkey is the world's largest producer of hazelnuts;
Did you know how Nutella was created? During WWII there was a shortage of cocoa butter so Italian Pietro Ferrero tried to save some money using hazelnuts (at that time they were easily accessible). That's how Giandujot was born – this was some cheaper chocolate alternative that could be cut with a knife and served on bread. A few years later Supercrema appeared, the forerunner of today's Nutella. Nutella admirers who want to know more historical facts about this sweet spread can read it on their official Nutella web page.
The hazelnut tree is an official State Nut of the US state of Oregon where, due to the excellent climatic conditions, numerous American families are involved in the production of hazelnuts;
Hazelnut shrubs can produce hazelnuts for 50 to 70 years.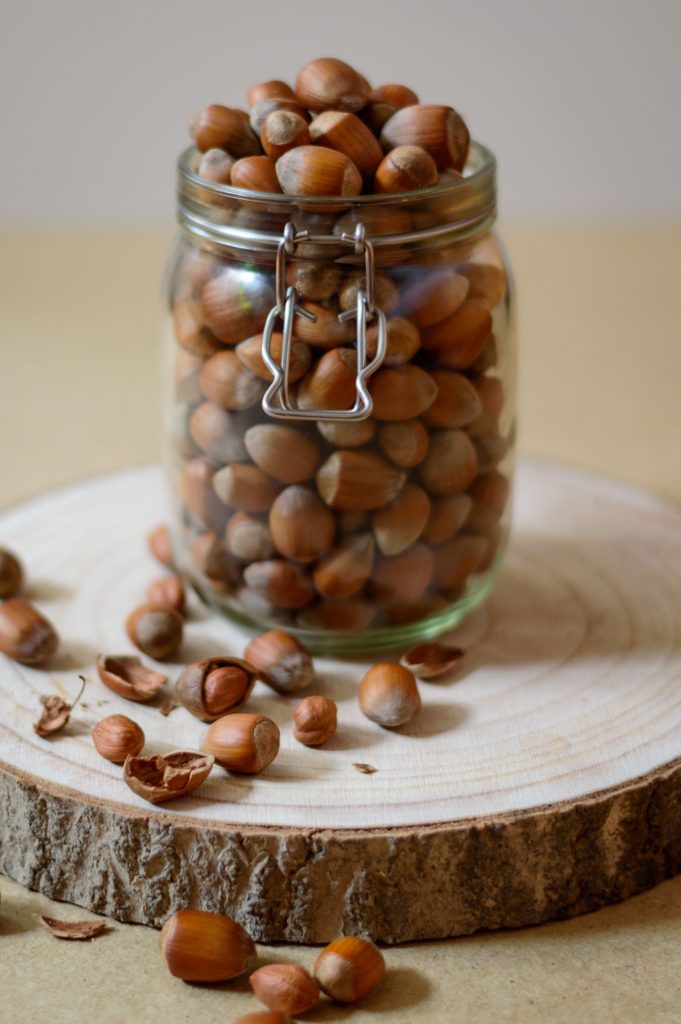 If you don't prefer hazelnuts, with this recipe you can make your own almond, cashew, or pistachio plant-based milk as well! Just remember that, when you make cashew milk, you won't be left with any pulp.
Have you ever tried to make your homemade plant-based milk? Do you have a habit of drinking such milk or you're still holding to traditional cow or goat milk? Tell me your opinions in the comments, on my Facebook page, or Instagram profile. Also, don't forget to check my other recipes for more inspiration.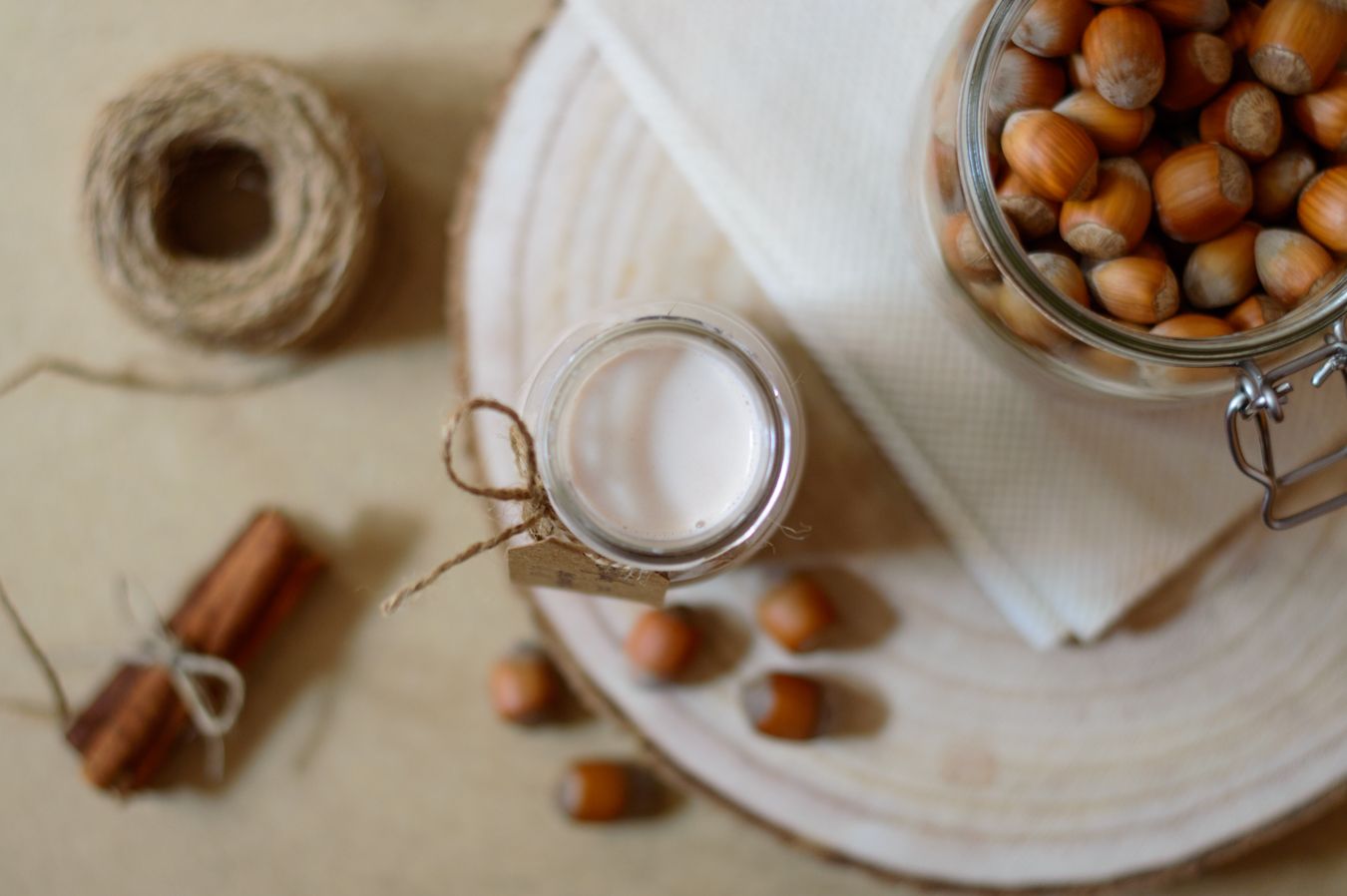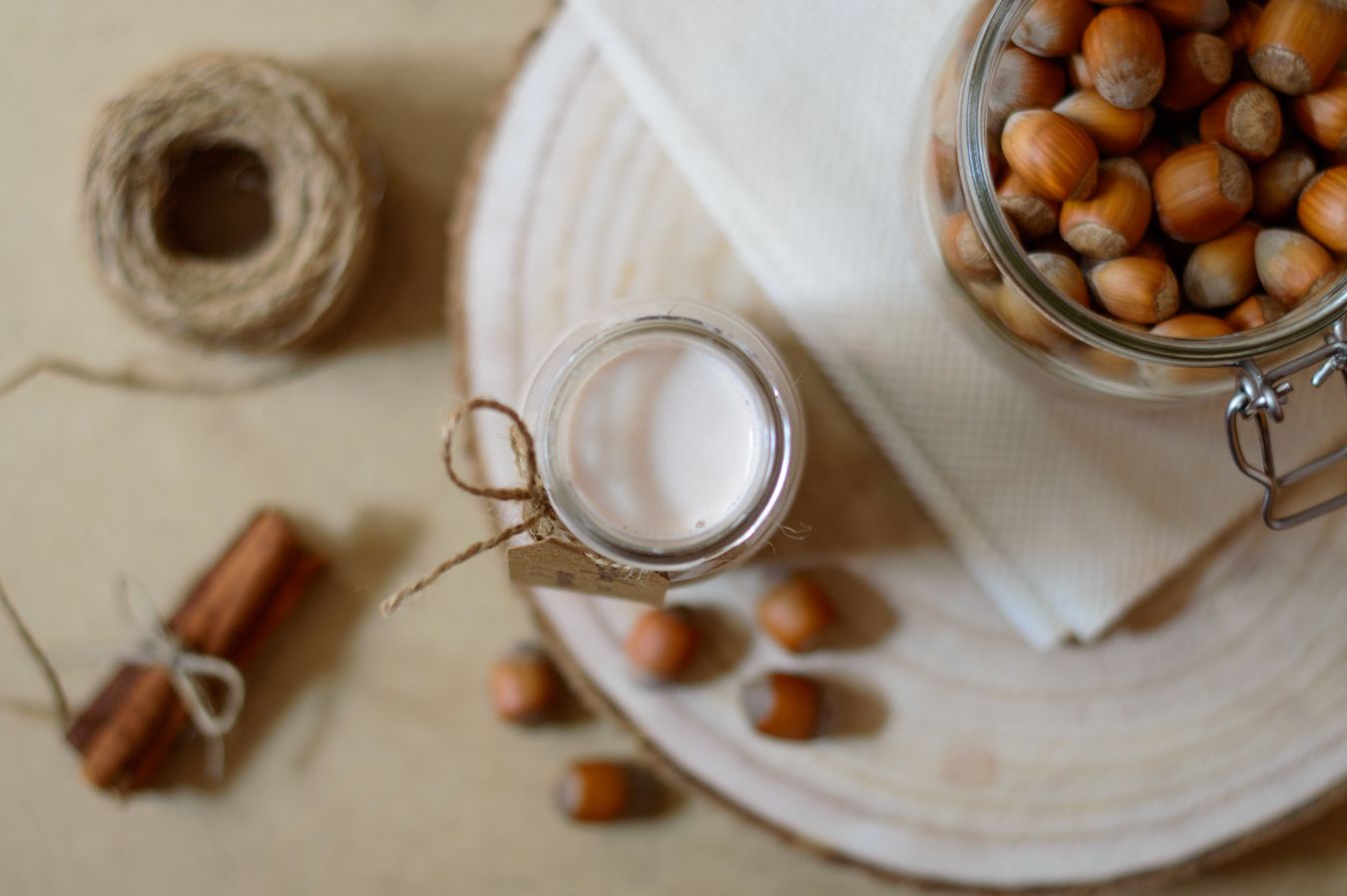 Creamy Homemade Hazelnut Milk
You're still buying your plant milk in the store? Why not try to make your own homemade version? Hazelnut milk has a rich and creamy taste, it's easy to make and it is a healthier alternative for those people who are intolerant to milk of animal origin.
Print
Pin
Rate
Servings:
8
servings (yields 800 ml)
Ingredients
120

g

hazelnuts

0,8

liter

water

1

spoon

honey

1/3

spoon

unsweetened cocoa powder

good pinch

of salt

5

drops

vanilla extract

1/2

tbsp

ceylon cinnamon
Instructions
Leave the hazelnuts to get soaked in water for 8-12 hours, preferably overnight. After you've soaked them, drain and rinse them with cold water.

Add water, soaked hazelnuts, and all other ingredients to a blender and blend in milk. Depending on how strong is your blender, it may take 2-4 minutes. Taste to see if you need to add more spices or sweeteners.

Take a clean cheesecloth or nut milk bag and put it over a bowl in which you'll strain the milk. Add milk bit by bit. Bunch up the milk bag and squeeze the milk out. You'll be left with hazelnut pulp that looks like this:

Pour the milk into the clean jar, seal well and keep in the fridge for 2-3 days. Don't throw the pulp. For more on ideas how to use it read down below in "Recipe notes".
Notes
Ok, you got your homemade hazelnut milk but you're left with hazelnut pulp. You're probably wondering what you're gonna do with that? Of course, you won't throw it away. For example, you can add it to smoothies, when making (baking) granola. Also, you can put it in a freezer or dry it in the oven at the lowest temperature for 2-3 hours. You can even make some cookies or crackers with it. My favorite recipe for using raw nut pulp is these vegan coconut energy balls that are super delicious!
You can slightly warm this milk but I do not recommend you cook with it. I use it mostly for smoothies, and granola and I plan to make some ice cream with it.
Also, it's possible that hazelnut (or any other nut) milk separates. Don't worry about that, just be sure to shake it well before you use it.
If you want an even more accentuated taste of your hazelnut milk, you can toast hazelnuts for about 10 minutes before soaking. If you add more cocoa powder or dark chocolate, you'll get healthy but sooo delicious chocolate milk.
If you're vegan, instead of honey you can use agave syrup or 2-3 fresh dates.
Nutrition
Serving:
100
ml
|
Calories:
104
kcal
|
Carbohydrates:
5
g
|
Protein:
2
g
|
Fat:
9
g
|
Saturated Fat:
1
g
|
Polyunsaturated Fat:
1
g
|
Monounsaturated Fat:
7
g
|
Sodium:
5
mg
|
Potassium:
109
mg
|
Fiber:
2
g
|
Sugar:
3
g
|
Vitamin A:
4
IU
|
Vitamin C:
1
mg
|
Calcium:
26
mg
|
Iron:
1
mg