Herbes de Provence is a well-known, fragrant mixture of dried herbs originating from France that you can easily make at home all by yourself. This herb blend is so versatile that I can guarantee you that you will want to put it in every dish you prepare!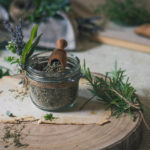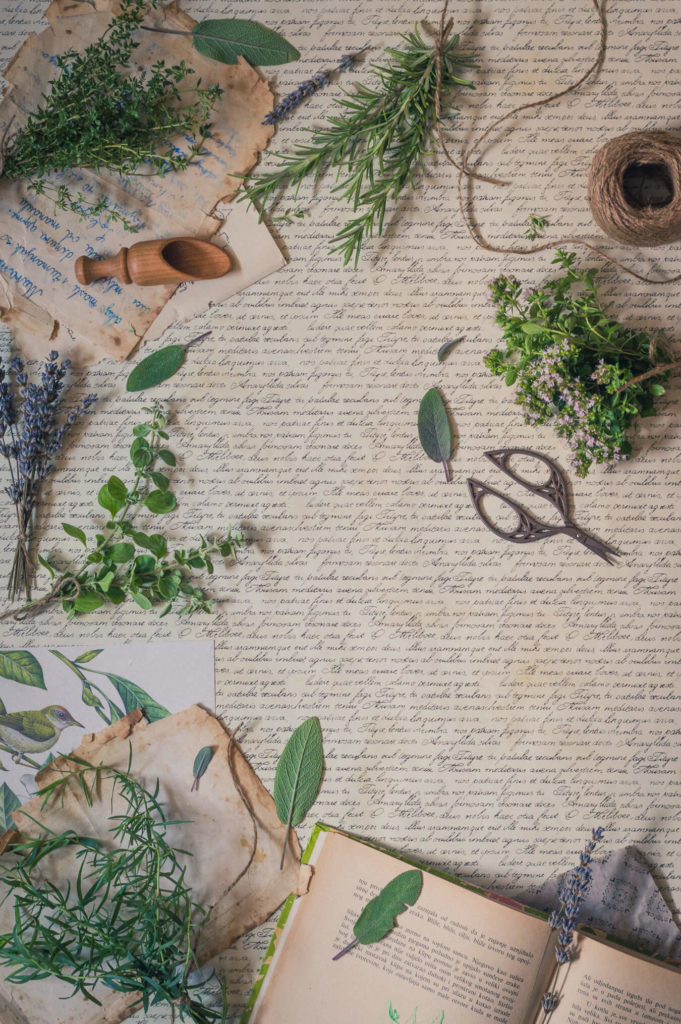 How I became crazy about spices?
I'm one of those people who is pretty assured that with many things we buy, with a little research and minimal effort, we can make ourselves at home with no trouble at all. Why buy when you can DIY, am I right?
The story starts with this one little wall in my kitchen. It's about 2 meters long and so narrow that you can put only a few little things on it. When I first moved into this apartment, it just stood there almost empty. It only had Vegeta (the most famous Croatian spice blend that we put in almost every savory dish), sweet paprika, salt, and pepper.
And then, somehow, I started to fill this wall with some other, (to me) less familiar spices.
I only remember that I filled my assortment of spices and herbs with those cheap bottles from Lidl because their price was acceptable for my student pocket. That's how I started using rosemary, basil, oregano, sage, etc. Soon after that, I got some turmeric and I remember this was the peak of exoticism for me back then! Now it feels so funny to me.
What matters is that I managed to fill up the whole wall with many other aromatic little bottles and the love was born. Now I'm desperately craving more space for my other spices and herbs!
Today I'm in the phase of life when I'm brave enough to make my own spice and herb mixtures, herb-infused oils, and salts. I don't have a garden (yet), but I grow many herbs in pots. And, believe me, it feels so good when you know that you're only a few steps from fresh herbs grown with love. I want to encourage you to grow your own herbs, at least a few pots.
Give them some love and in return, you'll get so much joy and happiness, both for your palate and your soul. I promise.
What is Herbes de Provence?
Although this year's weather is pretty weird and unpredictable, I'm still pretty happy with my plants so I've already started to dry my herbs and fill up my spice cabinet for the winter. I have to admit, when I say this, I kinda feel like that crazy squirrel from the Ice Age. 😀
That only means one thing: it's time to be creative and make my own herb mixtures and spice blends. This time I'm bringing you a very simple recipe for Herbes de Provence, one of the most famous French herb seasonings, which is so versatile that you'll want to put it in every dish you make! Herbes de Provence, for me, is a very sophisticated mixture of dried herbs that you can easily adjust to your own taste. When I was researching what are the ingredients in Herbes de Provence, I saw that every recipe is different. Some recipes call for only 3 to 4 herbs and some even over 10 of them!
Herbes de Provence mixture, as the name suggests, consists of plants that are characteristic of Provence, a region in the southeast of France, gastronomically famous for aioli, ratatouille, calissons, and many other delicacies.
However, it is interesting that this blend itself became popular only in the 1970s when it begins to be commercially packaged and sold in shops. Someone will tell you that lavender is obligatory, a traditional ingredient but then someone tells you that is an Americanized version of Herbes de Provence. I personally like the taste of lavender in my food (did you see my recipe for lavender cookies?) so I didn't want to omit it.
Some recipes even use mint, orange peel, bay leaves, or mint.
How and where to use Herbes de Provence?
When you cook with Herbes de Provence, always have one thing in mind: always add the herb mixture at the beginning or during the cooking process in order for herbs to release their fine flavors and aroma.
Here are some ideas on how to use Herbes de Provence:
This herb mixture goes excellent with chicken. Rub the meat with some Herbes de Provence mixture and salt before baking and with some potatoes aside, you've got an excellent Sunday lunch;
Use it as a dry rub for the steak;
Take some aubergines and zucchini and make an excellent vegetable casserole! Sprinkle some Herbes de Provence between every layer of vegetables;
Instead of oregano, sprinkle your favorite pizza with these Provencal herbs, it will smell and taste incredible!
Do you like cooking stews and soups? Great, don't forget to put some of this beautiful mixture in your pot to add a touch of French charm;
Do you bake your own bread? Add one teaspoon of Provencal herbs and enjoy the smell of freshly baked bread. For more hedonism, spread some butter on it while it's still warm, and sprinkle it with some salt. Now imagine this whole mouthwatering scene… man, I'm so hungry right now.
It goes really well with fish, e.g. sea bass or gilt-head bream. You can make some fish en papillote, which is one of the easiest and definitely my favorite way of preparing fish. You can see it in the photo below: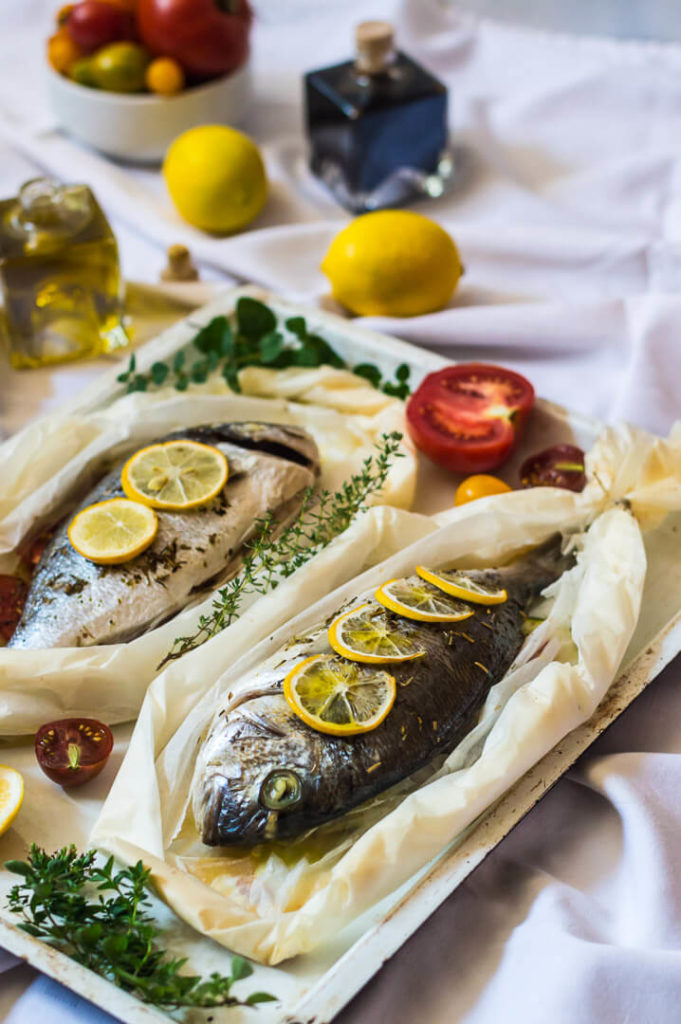 And now I have a few questions for you! I'm really interested, how often do you experiment with spices and herbs in your kitchen? What are your favorite spices to cook with? Do you like to make your own herb mixtures or do you prefer to buy them in the shops? Write me your thoughts below in the comments, on my Facebook, or on Instagram.
For more homemade spice and herb blends, check these posts from the blog: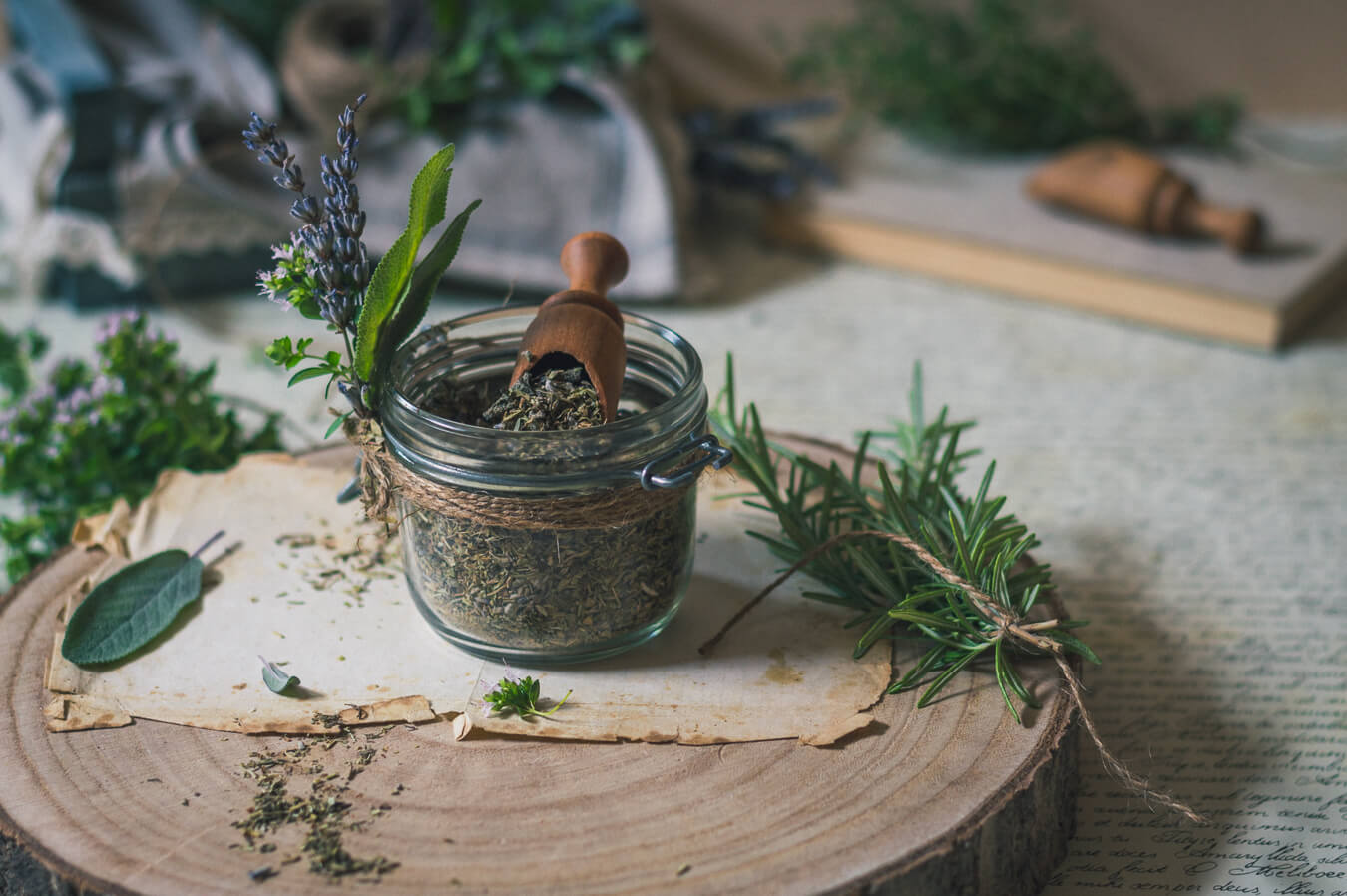 How to make Herbes de Provence mixture?
Herbes de Provence is a well-known, fragrant mixture of dried herbs originating from France that you can easily make at home all by yourself. This herb blend is so versatile that I can guarantee you that you will want to put it in every dish you prepare!
Print
Pin
Rate
Ingredients
2

teaspoon

oregano

2

teaspoon

savory

2

teaspoon

marjoram

1,5

teaspoon

sage

1,5

teaspoon

fennel seeds

1

teaspoon

shredded lavender flowers

1

teaspoon

tarragon

1

teaspoon

rosemary

1

teaspoon

thyme
Instructions
Mix all ingredients and keep them in a well-sealed glass container in a dry and cold place for a maximum of one year.
Notes
If you don't like to taste bits of herbs in your dish, you can smooth the spices in your spice or coffee grinder.
If you can't get some of these herbs or you don't like how some of them taste, just replace them with some other herb.
Nutrition
Calories:
33
kcal
|
Carbohydrates:
7
g
|
Protein:
2
g
|
Fat:
1
g
|
Saturated Fat:
0.1
g
|
Polyunsaturated Fat:
0.2
g
|
Monounsaturated Fat:
0.3
g
|
Sodium:
5
mg
|
Potassium:
182
mg
|
Fiber:
4
g
|
Sugar:
0.2
g
|
Vitamin A:
304
IU
|
Vitamin C:
6
mg
|
Calcium:
154
mg
|
Iron:
3
mg